We just won the British Comedy Guide (BCG) Production Award for best direction
It's an absolute honor to win the BCG Pro talent awards for "Killing for a Living". The talent were incredible and they really deserve to take all of the credit for us winning this award. Couldn't have asked for a better team in front or behind the camera!
sHORTS ON tAP - woMEN IN rEVOLT (kiLLING FOR A lIVING scREENING q&a)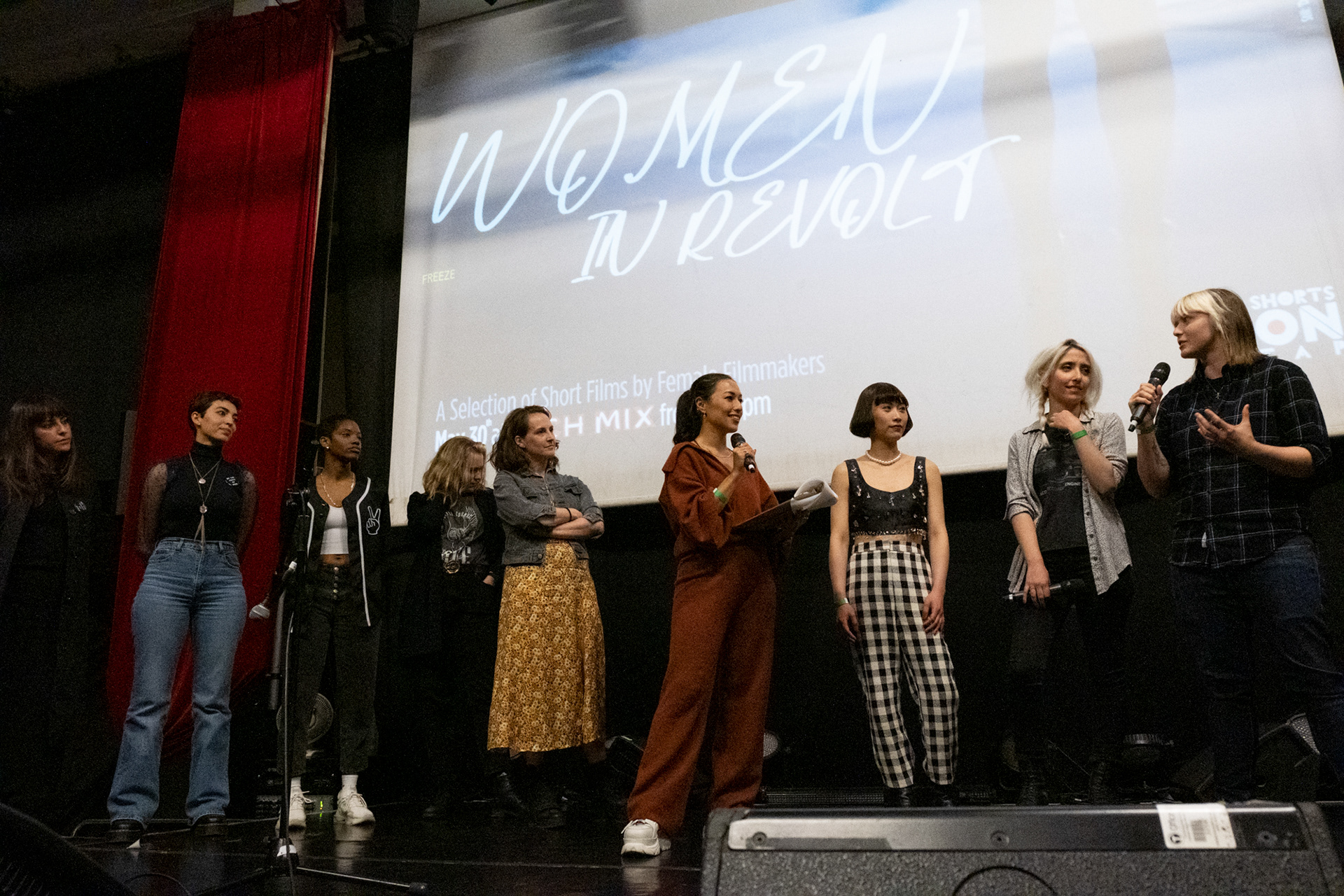 We've got some thrilling news to share, folks! "Killing for a Living" was chosen to be a part of the highly prestigious Shorts On Tap Festival in London 2023. 
 I had the privilege of attending the screening and participating in a really fun Q&A session. It was an incredible opportunity to engage with the audience, discuss the creative process behind "Killing for a Living," and shed light on the inspirations and ideas that brought this hilarious mockumentary to life.
The Shorts On Tap Festival in London is renowned for showcasing outstanding short films, attracting film enthusiasts and industry professionals. 
Hearing the audience laughing at the jokes and performances was one of the highlights of the filmmaking process!
Sherice Griffiths Comedy Masterclass with dANIELLE kRAGE - podcast
Prepare for a laughter-filled episode of Comedy Masterclass - available on Spotify, Youtube and Apple Podcasts!
I had an absolute blast chatting with  the talented Danielle Krage about my latest project, "Killing for a Living" and talking about invaluable writing tips for crafting comedic gold.
We dove deep into the hilarious world of "Killing for a Living," unraveling its comedic structure and exploring the the process of creating a mockumetary on a budget.